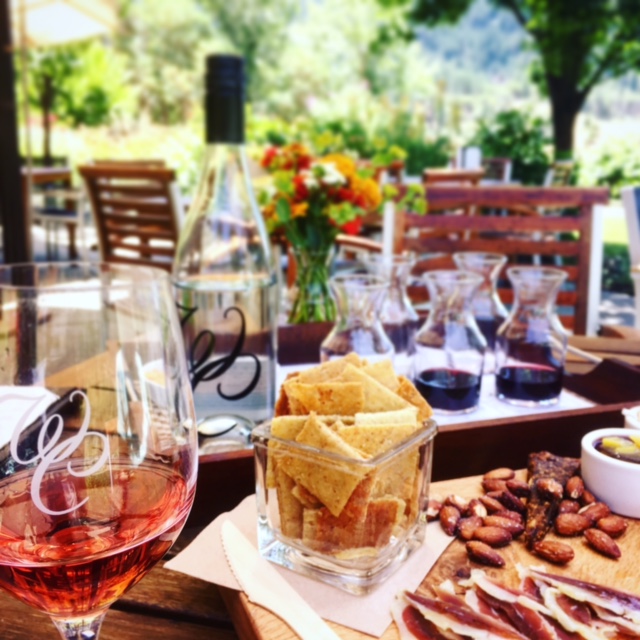 Wooldridge Creek:
Oregon's first winery
and creamery
Our tasting room is open daily from 11am to 5pm.
For the safety of our employees and guests please follow the Jackson County guidelines for COVID-19; wear a mask in the tasting room and common areas.
Please call ahead if your group is larger than six. For now Guided Farm Tours are suspended until our county's risk factor drops.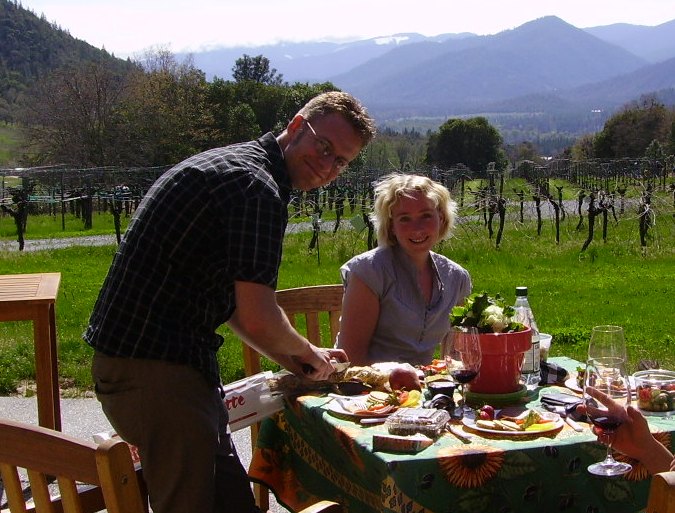 In 2018 Ted & Mary celebrated 40 years of grape growing and 15 years of winemaking at Wooldridge Creek Vineyard and Winery. We share this land with countless varieties of wildlife as well as our domestic animal friends. We invite you to stop in for a tasting of our hand-crafted wines and artisan cheeses. Linger awhile, and experience all that is Wooldridge Creek. Our hillside winery overlooks the Applegate River Valley and the views are stunning from our cozy seating on the crush pad, front patio, and nearby gardens. Picnic under the shade of the trees during the summer months, or cozy up to the fire in winter.
Schedule a tour, take a class, or simply observe the "work in progress."
info@wcv.farm • 541.846.6364